WE'VE GOT YOU COVERED
Cater any event with WING BOSS
WING IT THE RIGHT WAY
Speak to our catering experts at
1-866-(227-2328)
INDIVIDUAL MEALS
Delivery or pick-up. Perfect for the game, family dinner, team meetings, and corporate gatherings. Served in individual bags for minimum of 10 people.
Includes a choice of a buffalo chicken sandwich or 3 breaded tenders tossed in your choice of sauce.
STANDARD BOX LUNCH
One side and a cookie
DELUXE BOX LUNCH
Two sides and a cookie
Order Now
GROUP PACKS
Available for delivery or pickup. Bring one home just because or add to your next game day spread. Minimum $100 order.
Mix 'n Match Pit-Smoked Bone-In or Traditional Boneless wings.
75 Piece Pack
Serves 10-13 people
Up to 5 sauces, 3 large seasoned hand-cut fries, veggie sticks, and up to 6 dips
100 Piece Pack
Serves 13+ people
Up to 5 sauces, 4 large seasoned hand-cut fries, veggie sticks, and up to 8 dips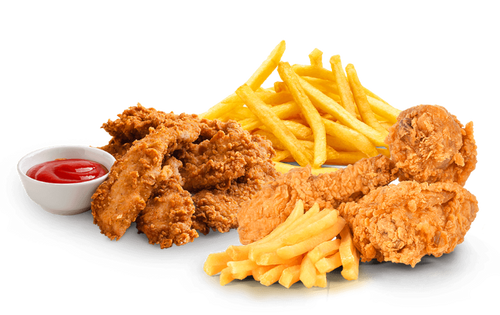 ADDITIONAL ADD-ONS
SIDE SHOWS The perfect pairings to the main event- Enjoy our signature hand-cut fries, coleslaw, mac & cheese, and buttery rolls.
BEVERAGES Refreshing Sweet Tea, Unsweet Tea, and Lemonade by the Gallon complete with Lil' Yellow Cups for all of your guests.
DESSERTS We cater to your sweet tooth with Chocolate Chunk Cookies, Pecan Pie and Blondie Brownies by the piece or as an assorted Dessert Platter.